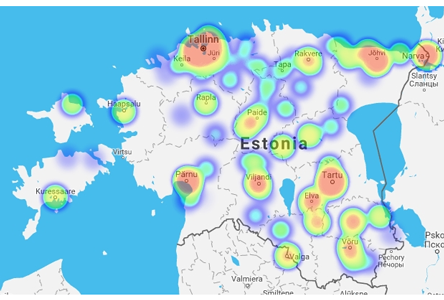 There are more than
1 200
coaches in the list of support and there are more than
37 000
young athletes instructed by these coaches.
The most popular period for workouts is in Monday during 17.00-18.00 when all together 9 864 young athletes are in action at he same time. The same period (17-18) is "most active" also during other working days.
You can get an overview of workouts through dynamic heatmap. Click ahead and see the heatmap in action!